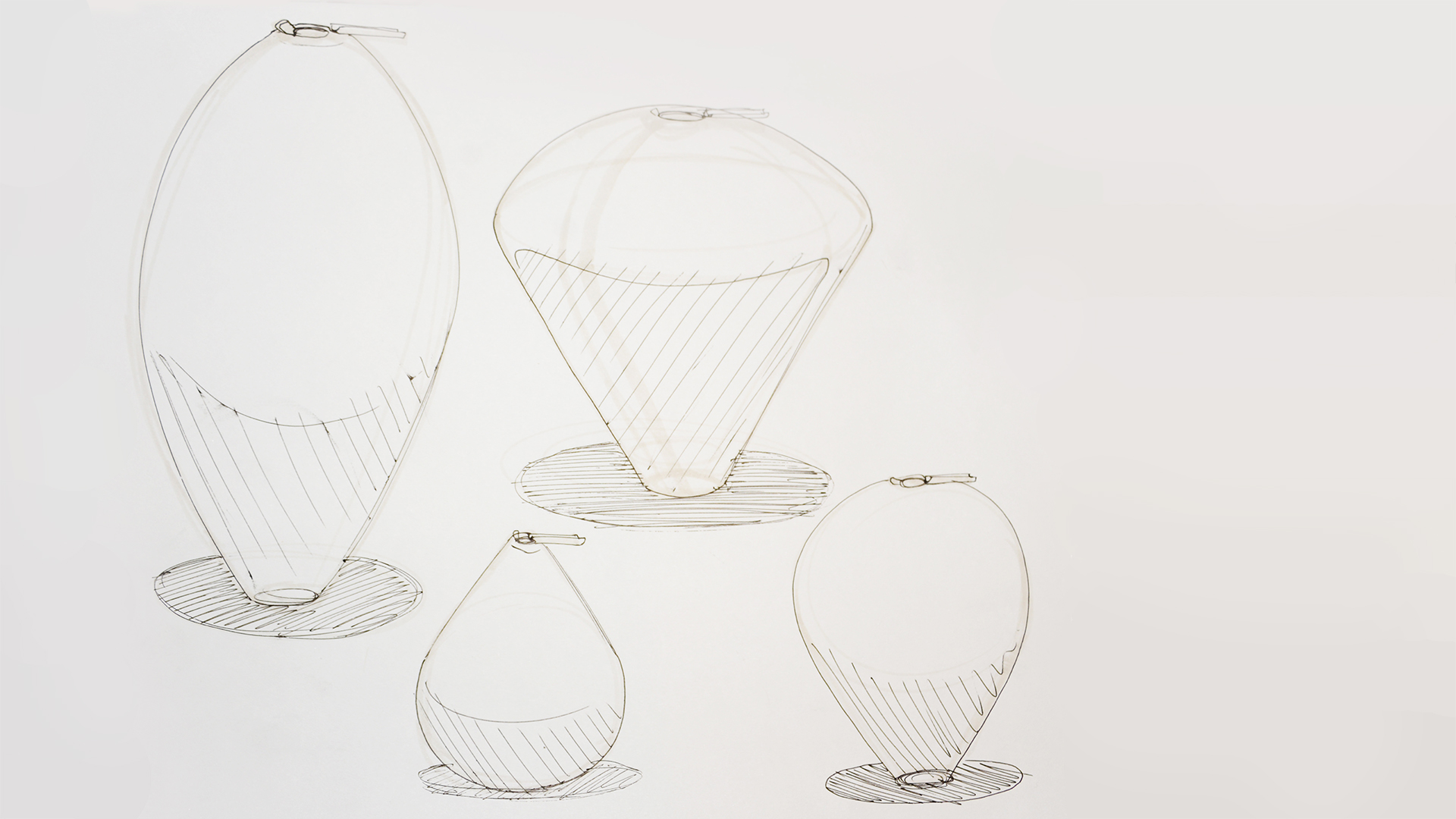 Ash Urn; a conceptual exploration.
Smokers know that cigarettes are slowly killing them, but rarely reflect on the consequences of their actions while actually smoking. I became interested in creating an experimental ashtray that would serve as a reminder, to smokers, of the inevitability of their actions. This Ash Urn is an attempt to have them reflect on their actions and change their habits.
Conceptual basis - Memento Mori - token of mortality
From medieval through Victorian times, the Memento Mori was carried to remind it's owner of the inevitably of death. Recognizing that smokers today are knowingly turning a blind eye to the significant negative health impacts of smoking, I decided to design the Ash Urn as a contemporary Memento Mori for smokers. This piece provides a subtle reminder of the inescapable truth: that continued smoking brings them ever closer to death. This struck me as a potent metaphor to use as the basis of the ashtray.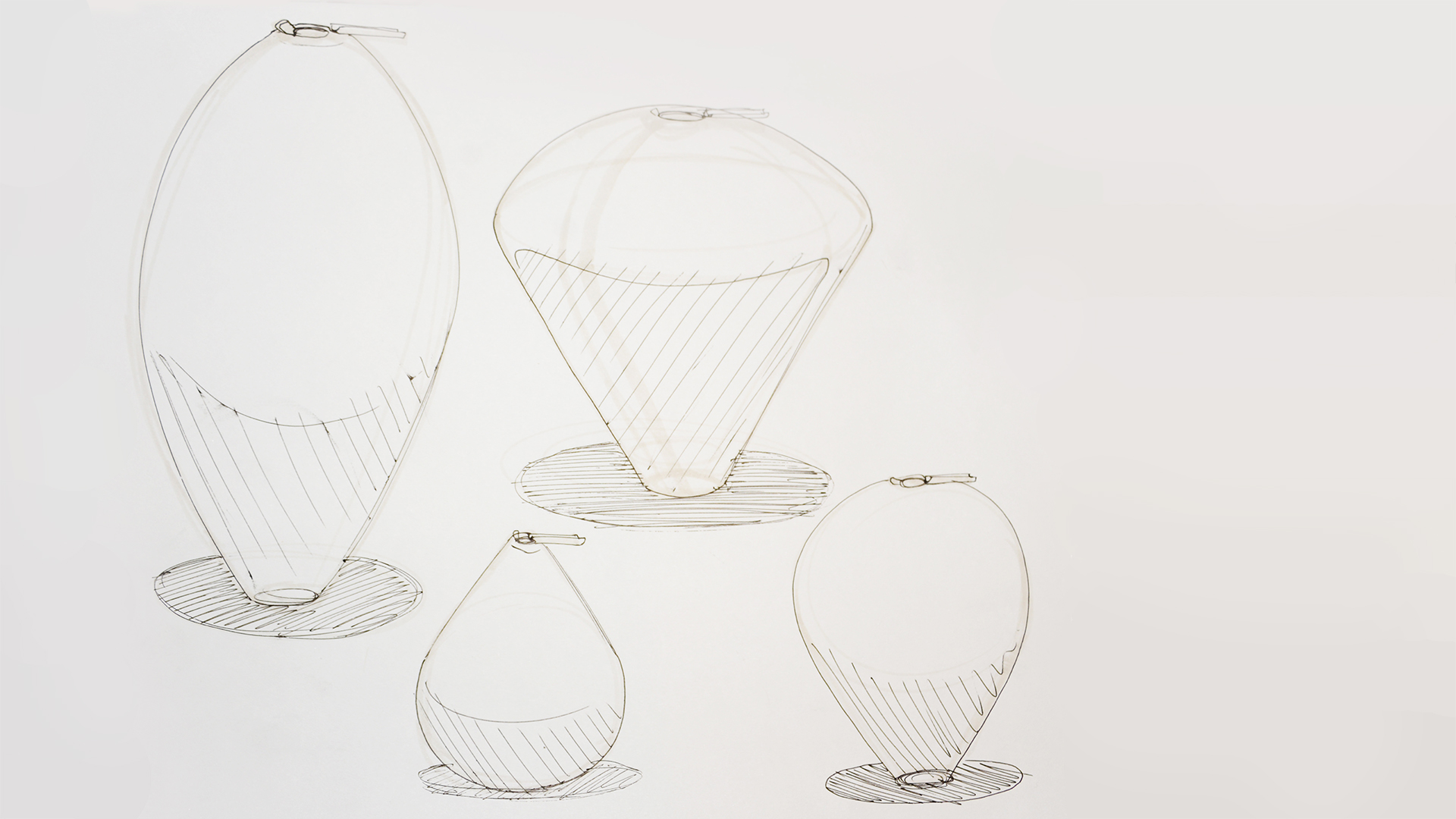 Visual research - urn forms
The funeral urn shape, has for thousands of years, been connected to death and the fragility of life. I determined this would be an appropriate formal influence as its connotations to death are not immediately recognized, yet there is a foreboding menace in its simplicity, and historal connotations.
Visual research - lung tissue
As I explored the concept of my ashtray further, I became entranced by the beauty of lung tissue. Its connection to the dangers of smoking is obvious. Devoid of reference the simple lace-like patterns are representative of the conceptual nature of this project; the fragility of life.
 
Concept exploration - sketching
Sketching is one of the most valuable tools I have for rapidly exploring ideas. I combined visual research to experiment with various paths of execution. Many ideas were first roughed out on paper before moving to physical experimentation.
Physical exploration - learning through failure.
A hands-on approach was instrumental in finding the final form. Early models were unsuccessful in conveying the themes, but careful reflection on the strengths and weaknesses of proceeding models allowed an evolution of ideas until a final design was refined.
Fragility of life realized
An ashtray that functions as a Memento Mori is created through the visual combination of traditional funeral urn shapes and the delicate lattice like structures of lung tissue. Its delicate nature causes the users interactions with it to be careful and measured, forcing reflection on its conceptual nature.
Physical fragility requires focused attention.
The hole for the ash is deliberately small and the cigarette rest is unusually slim. This forces the smoker to concentrate and exercise caution when using the ashtray. By making the smoker interact with the ash urn carefully it will cause them to reflect on the fragile nature of their lungs and life. Rather than telling smokers what they already know, this Ash Urn serves as a contemporary Memento Mori for them.
Forced contemplation through use.
The base of the ashtray is intentionally narrow, so that any interaction with it needs to be deliberate, otherwise it will be knocked over. This forces the smoker to reflect on the object with every use. The urn's inability to capture ash while trapping the butts is a symbol of the cognitive dissonance that many smokers develop to rationalize their choices. No matter how much the smoker desires the ash to be caught, it will inevitably fall through.
Fragility of life demonstrated through material selection
The white PLA plastic that the urn was created with was chosen for its fragility. Once the white surface is marred by tamping a cigarette out it is permanently scared, much in the same way a smokers lungs are. This serves as a visual reminder of the damage cigarettes cause to the smoker's lung tissue, furthering the Memento Mori dialogue