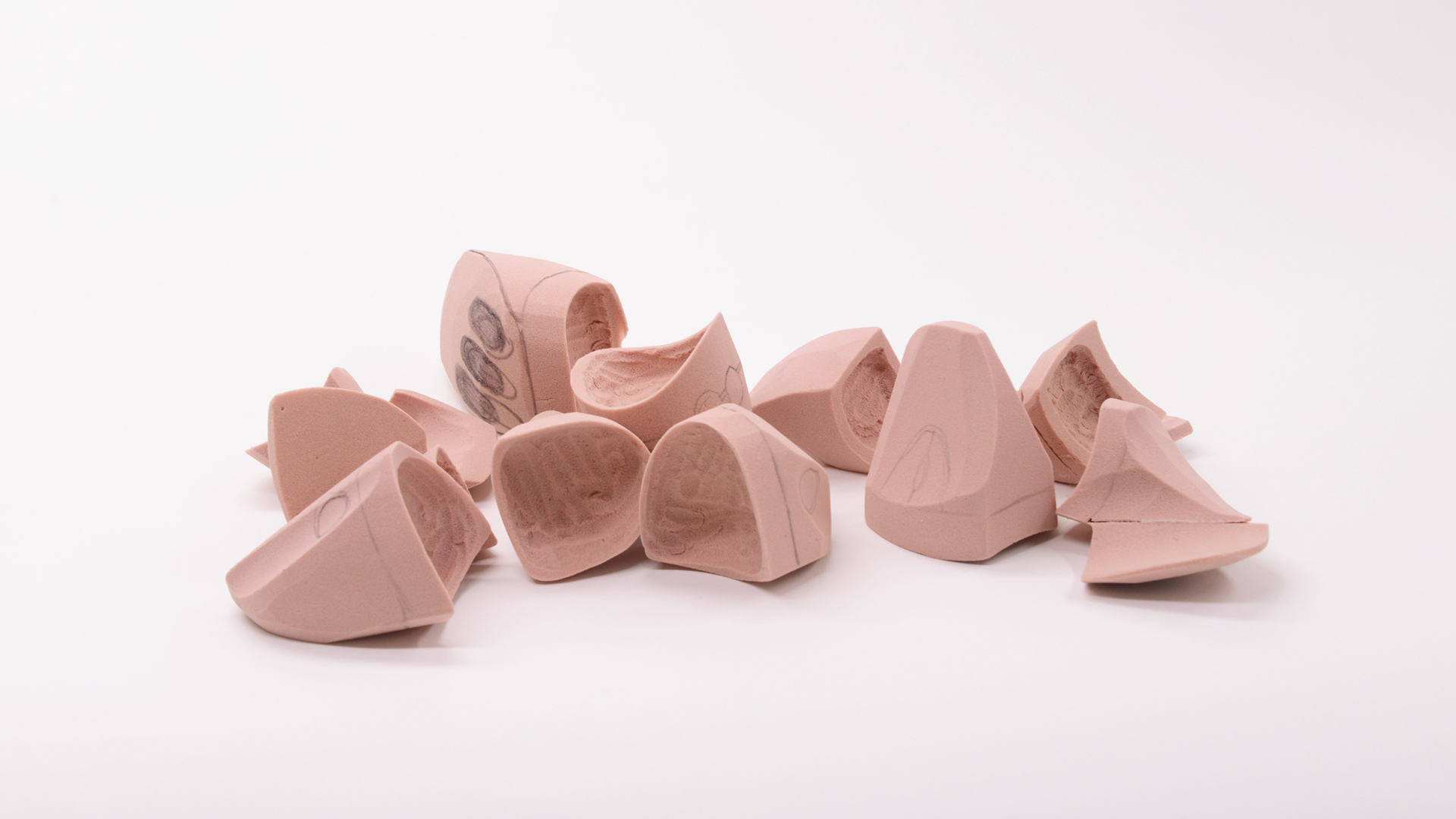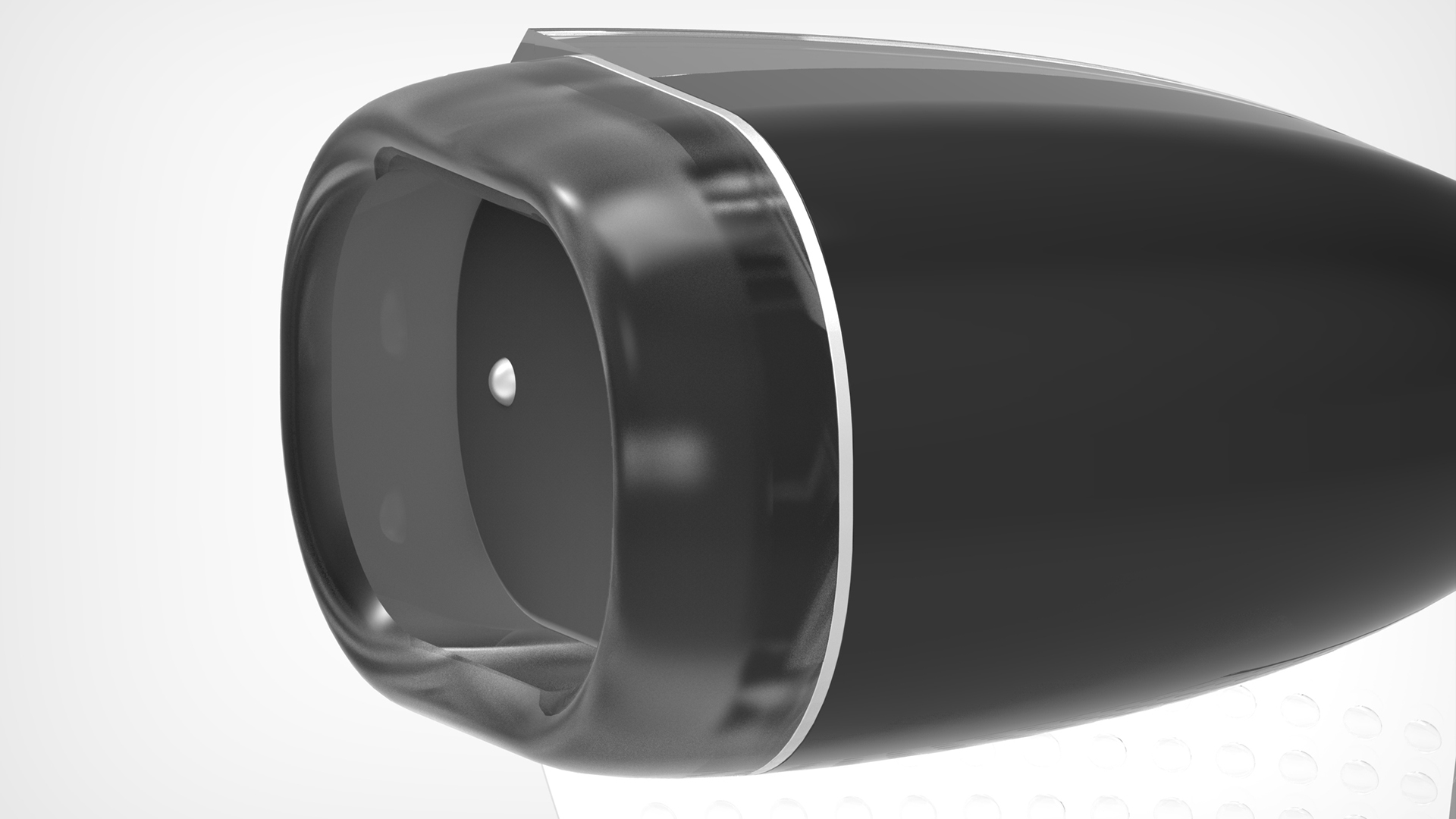 Easpeak - A form study for the future of the workplace?
Conversational interfaces are being developed in unprecedented ways. Auto-dictation has become more and more prevalent in the workplace for its ease of use. However as this technology advances it faces problems such as background noise, privacy concerns, and doesn't allow for seamless text editing. In this experimental project I sought to experiment with forms for a device that would act as a bridge between this new technology and the user.
Filtering out the noise; identifying problems and developing solutions.
Research and brainstorming focused on the inherent problems that using this technology in workplace environments creates. Loud job-sites prevent accurate sensing of voice commands; office spaces often require discretion and privacy. It was deemed that a mouthpiece would not only help channel the users voice to the microphone but also prevent others from hearing the user speak.
After experimenting with several auto-dictation programs an interesting issue was recognized. It is extremely difficult or sometimes not possible to add punctuation, spaces, or enter other text while dictating. This was deemed a workflow inhibitor as the user would have to later to return to the work and edit the text in a traditional fashion. This led to the development of tactile input to allow the user to edit text as they were dictation speeding work flow and productivity.
Form exploration - sketching for ergonomics
With the main features settled on, the project proceeded with the development of the device. Ergonomics were the focus here as this is a device that would be held for extended periods of time.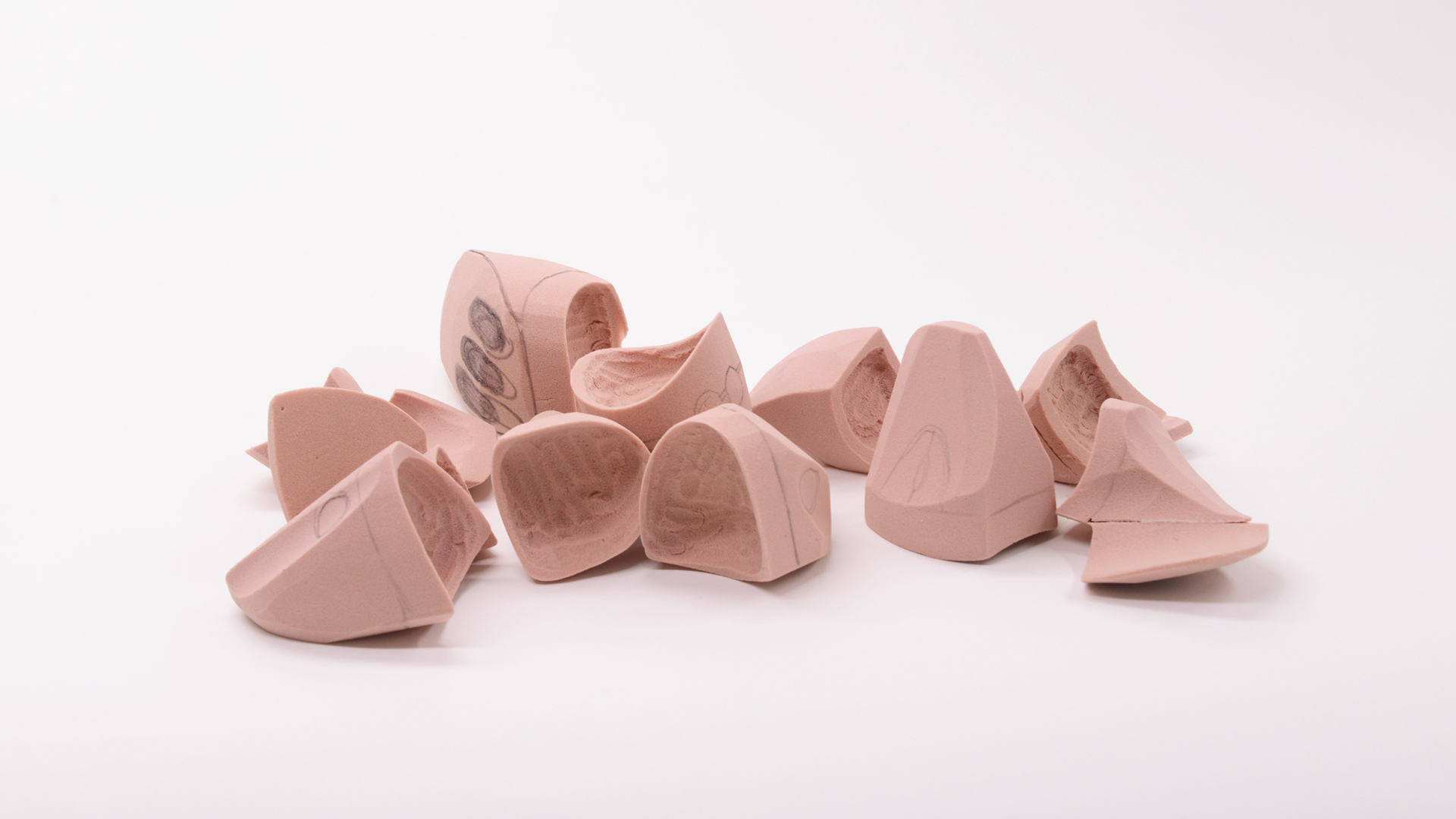 Success through rigorous exploration
My challenge was to create an easy-to-hold model that would encapsulate the user's mouth leaving enough room to allow speaking. Some of the designs that seemed promising in sketches were uncomfortable to hold. Exploring numerous models showed me that a smaller design which did not cover the user's chin would best achieve my goals.
User testing and model evaluation
Some of the more promising models were were tested and evaluated. The devices strengths and weaknesses were evaluated and subsequent designs were developed off of these until an successful model was developed.
Easpeak - a conversational interface aide
The final 3d model was designed based on the vast amount of process and research that was developed initially. Ergonomics heavily influence it's design but an attempt was made to keep the device stylish in execution.
Background noise is no longer a problem.
The Easpeak is suited to environments where considerable background noise interferes with dictation or wherever privacy is desired. The device communicates via Bluetooth and enables the user to quickly dictate and edit text using only one hand by manipulating the gestural touch pad.
Grip plane - reduces hand fatigue
One common issue with previous models was a complaint about hand fatigue from griping a smooth small object. this was addressed by adding texture to allow a looser grip on the device.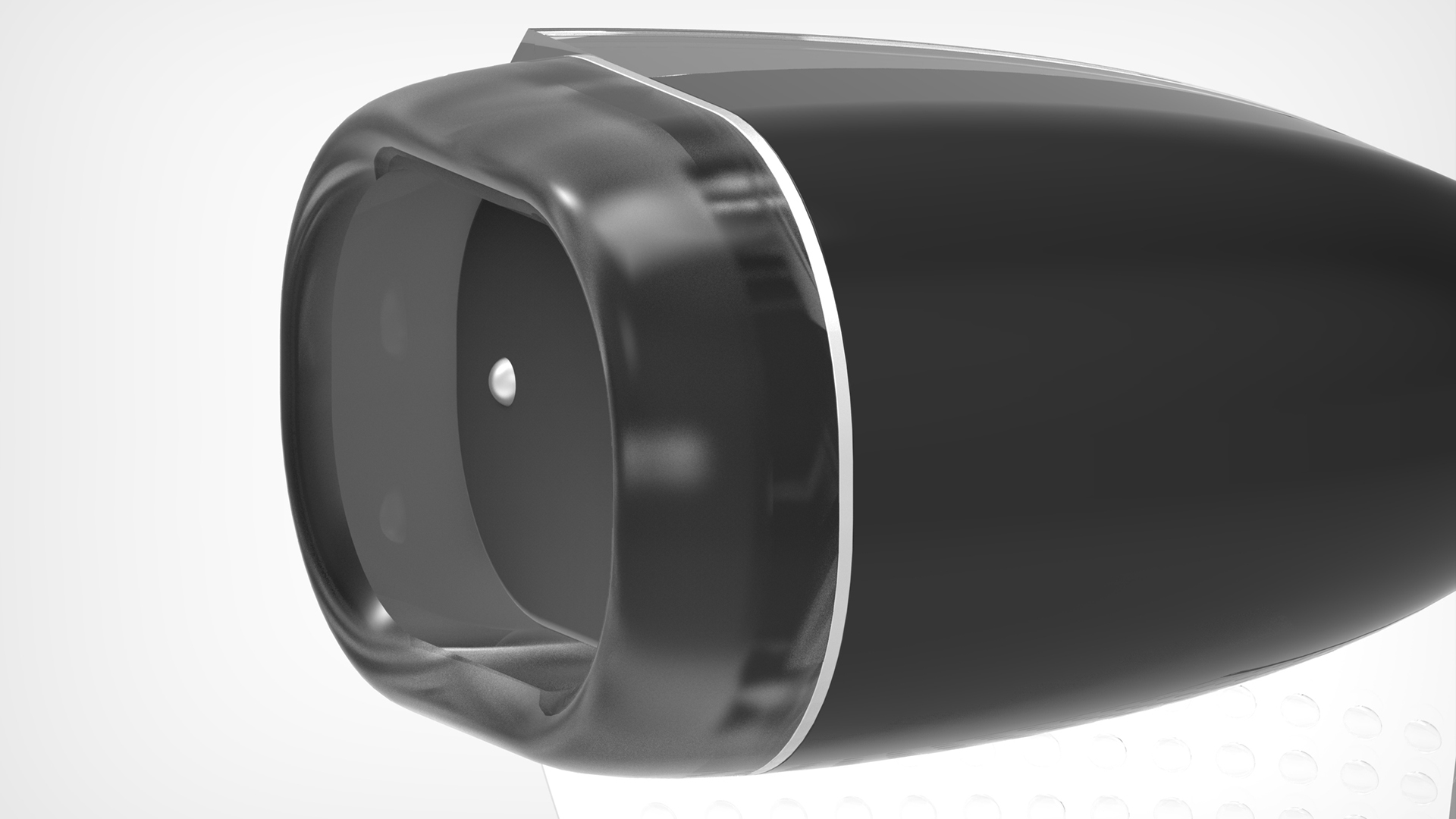 Mouthpiece - projecting voice and ensuring privacy
The mouthpiece was designed with a number of practical features. To ensure a good seal over a wide variety of face shapes a soft silicon rubber was used. A screen protects the microphone from the users mouth and helps deal with "plosives" - puffs of air from "P" and "B" syllables.
Deciding power would be provided via a charging dock, I added contact points in the microphone area that would be both hidden and easily accessible.
Touch pad - seamless text editing
The two-finger touch pad allows the user to make gestures, (once desired gestures are programmed) to add punctuation, or even control minor editing. This improves workflow and efficiency by eliminating the need to return to traditional methods of text editing.
Charging dock - power source and sanitation.
To add to the convenience of Easpeak, the need for wires was eliminated by utilizing Blue Tooth technology and a charging dock where the device can rest and recharge when not in use.
Since most office tools need to be available for sharing, I ensured my design would support hygienic multi-user operation. When the mouthpiece is connected to the charging dock, a high-powered UV light underneath the transparent surface of the charging dock briefly illuminates to irradiate and sterilize the mouthpiece for the next user.