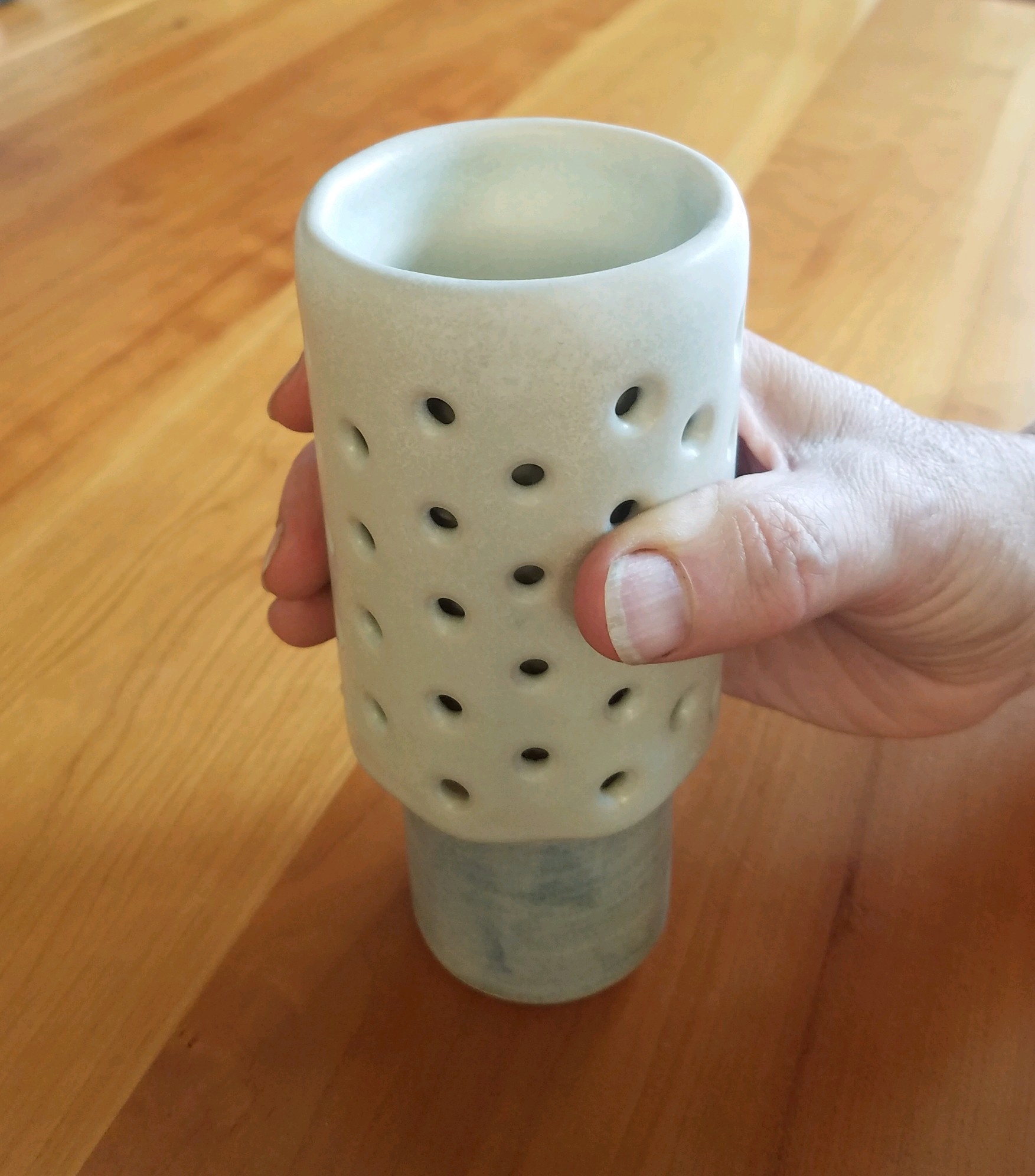 Steady Tumbler
This project was inspired by my grandmother that was diagnosed with arthritis. The small diameter of most mug handles was too difficult for her to grasp, so I designed a drinking vessel that would be easy to grasp, protect her from her hot liquids, and be an aesthetically pleasing object.
Empathic Form Exploration
This project began with finding a shape and size that would meet the requirements of my grandmother's arthritic needs. Early models featured double handles but were cumbersome and difficult to produce. A handle adds leverage to the vessel, requiring greater grip strength, because of this the models moved away from handles towards simple shapes.
Refinement Through Sketching
Slip cast porcelain was decided upon for the material due to its ease of production, aesthetic qualities, and low thermal conductivity. A double wall tumbler was designed to create a vessel without handles and adequate thermal protection, that would also be easy to hold.
Final Details
Once the form and size were finalized, the cup was produced. Many glaze tests were performed to produce a satin glaze that had a welcoming tactile experience. Early use testing showed that the double wall trapped water when the cup was left to dry, therefore the holes were added to help with cooling, and to allow the cup to dry when inverted on a dish rack.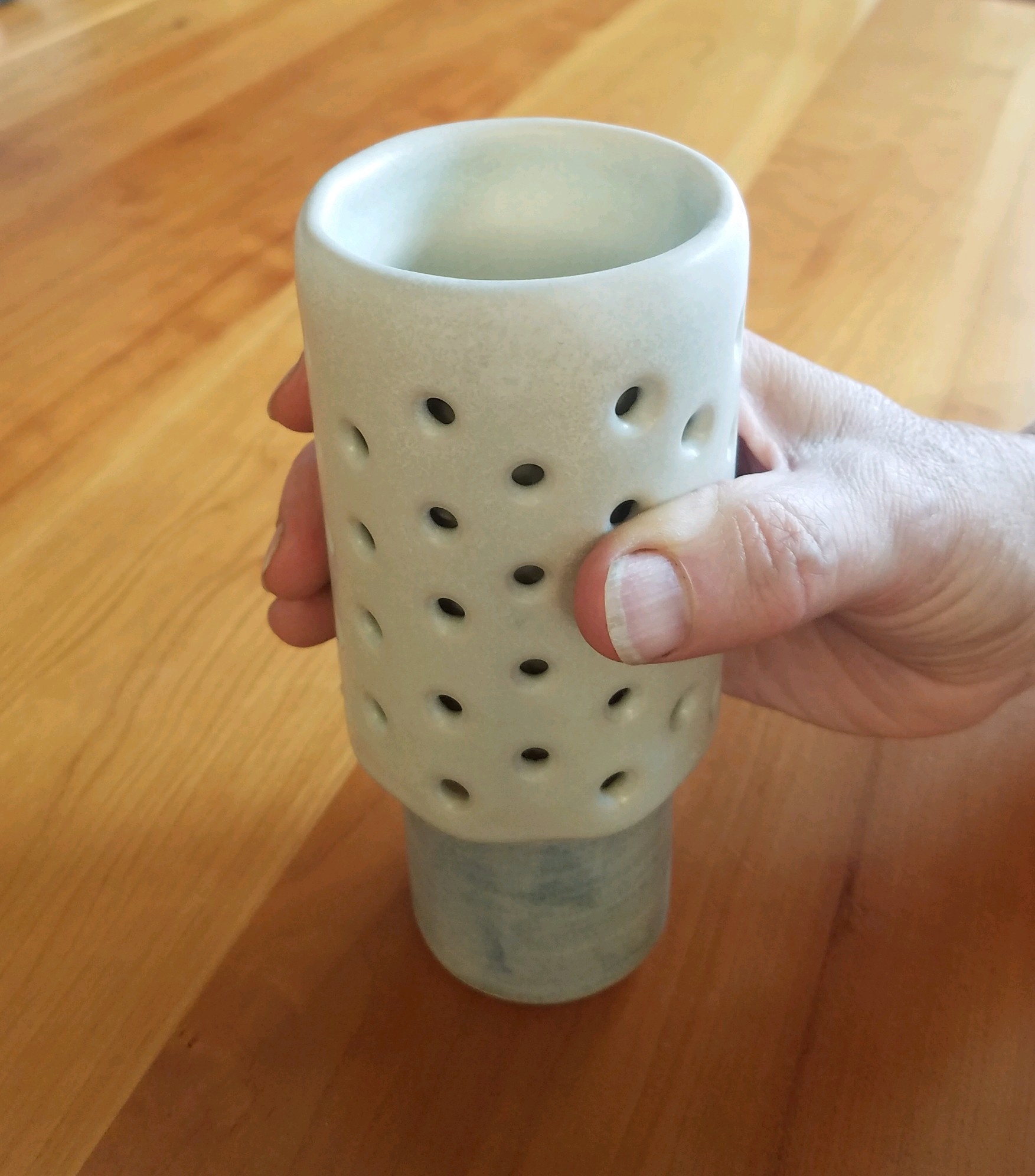 Final Product
The final product was a joy for my grandmother to use. The diameter was small enough for her to hold with one hand, it provided adequate insulation, had a simple yet pleasing aesthetic, and the porcelain welcomed everyday use.